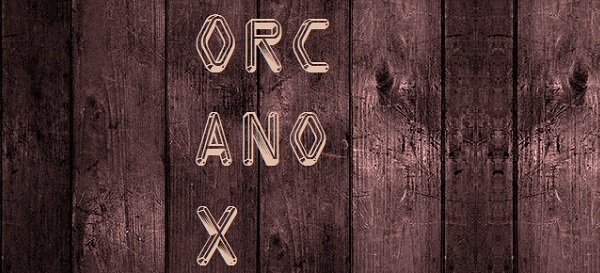 (Read the English version below)
Parfumeurs, formateurs, services marketing : comment renouveler le discours sur un nouveau parfum quand la plupart des ingrédients évoqués aujourd'hui sont toujours les mêmes ? En innovant, à contre-pied du naturel, quitte à surprendre.
Dans une promesse de performance, les ingrédients de synthèse aux noms singuliers – notamment en X, voire en K – peuvent garantir à la fois l'idée de puissance, d'énergie et d'originalité. Plusieurs attentes fortes des consommateurs actuellement.
Et ce, quel que soit leur pourcentage dans la formule, leur profil olfactif (boisé, fleuri, fruité…) ou leur récence sur le marché.
Quelques exemples de matières premières : oxyde de rose (fleuri), Adoxal (frais), Ambrox / Ambroxan (ambré, boisé, musqué), Oxane (fruité), Karanal (boisé ambré)…
L'innovation passe aussi par la revendication d'ingrédients aux noms superlatifs. Autres idées d'ingrédients revendicables "pour leur nom" : Triplal (note verte puissante), Ultrazur (accord aquatique), Ambermax (bois ambré)…
Un discours à adapter bien sûr en fonction des marques et de la cible. Mais aussi du parfumeur (indépendant versus travaillant pour une société productrice d'ingrédients).
Dix raisons de s'intéresser à cette tendance :
1- Les consommateurs ont l'impression que les parfums se ressemblent de plus en plus et manquent de personnalité.
2- Le discours des marques sur les ingrédients est actuellement très plat et similaire. La rose de mai est partout, au point où les nouveaux parfums semblent interchangeables.
3- Sur le point de vente, les consommateurs donnent volontiers leur avis sur les ingrédients déjà connus : "je n'aime pas la vanille". Idem avec la rose, le patchouli, la réglisse…
4- Les marques tentent désespérément de séduire une clientèle nouvelle avec un discours d'hier.
5- Plusieurs marques alternatives ont adopté cette tendance, en hausse dans la niche.
6- Par rapport au maquillage ou au soin, le parfum est l'axe le moins moderne et le moins innovant de la beauté (design, gestuelles et usages, partage sur les réseaux sociaux…). Il l'est aussi face à d'autres métiers artisanaux du luxe (horlogerie, maroquinerie).
7- Face à un consommateur qui s'informe de plus en plus, le discours sur le naturel a probablement atteint ses limites. Les parfums ne contenant qu'une part infime d'ingrédients naturels, il faut éviter le greenwashing –et ses conséquences, et privilégier la pédagogie.
8- Les ingrédients de synthèse n'ont plus si mauvaise presse.
9- Le consommateur ne sait pas davantage ce que sentent des ingrédients naturels tels le bois de gaïac, l'ylang, le cédrat… pourtant revendiqués par les marques de parfum.
10- Par ailleurs, le discours sur le synthétique offre une grande capacité de narration. L'exemple du bois de cachemire (ou cashmeran), très revendiqué par les marques aujourd'hui, en est la preuve. Un succès qui doit beaucoup au marketing des sociétés de composition. Car sous son nom chimique de dihydro pentamethyl indanone, il n'aurait sans doute pas connu le même succès.
Pour plus d'idées, n'hésitez pas à nous consulter…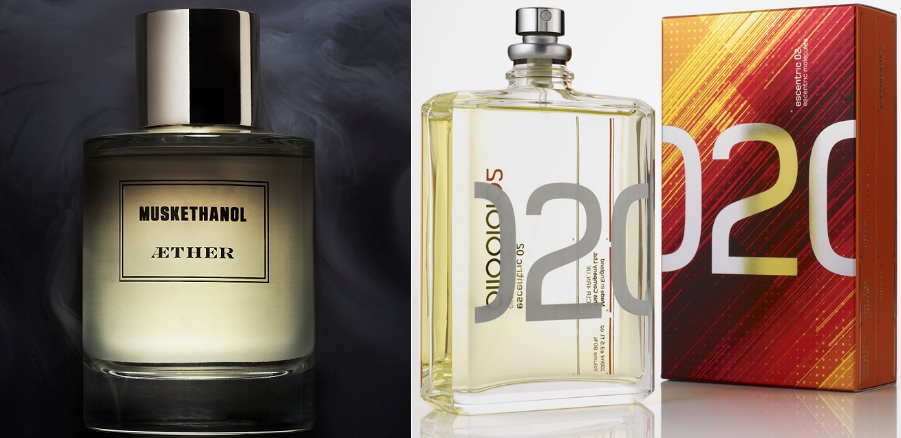 Perfumers, trainers, marketing departments: how to renew the discourse on a new fragrance when most of the ingredients evoked today are the same? By innovating, in the opposite direction of the natural trend. Even at the risk of surprising.
In a promise of performance, the ingredients that have singular names, including X or K, can guarantee the idea of power, energy and originality -several strong consumer expectations currently.
And this, regardless of their percentage in the formula, their olfactory profile (woody, flowery, fruity …) or their recency on the market.
Here are some examples of raw materials: rose oxide (floral), Adoxal (fresh), Ambrox / Ambroxan (ambery, woody, musky), Oxane (fruity), Karanal (woody-ambery).
Innovation also comes from claiming ingredients with superlative names. Other ideas of claimable ingredients "for their name": Triplal (powerful green note), Ultrazur (aquatic accord), Ambermax (woody-ambery).
Of course, the discourse must be adapted according to the brand and the target. But also according to the perfumer (whether he's independent or working for a company that supplies raw materials).
Here are ten reasons to take an interest in this trend:
1- Consumers think that perfumes are more and more similar and lack originality.
2- The brands communication on ingredients is currently very flat and similar. May rose (centifolia) is everywhere, to the extent that new fragrances seem interchangeable.
3- In perfumeries, consumers willingly give their opinion on ingredients that they know: "I don't like vanilla". Idem with rose, patchouli, licorice…
4- Brands desperately try to seduce new consumers with a bygone communication.
5- Several alternative brands have adopted this trend -a rising trend in the niche.
6- Compared to makeup or skincare, perfume is the least modern and least innovative in the beauty industry (design, gestures, social media sharing…). It is also less innovative in comparison with other luxury handicrafts (watchmaking, leatherware).
7- Faced with a more informed consumer, the discourse on naturalness probably reached its limits. Since fragrances only contain a tiny fraction of natural ingredients, we must avoid greenwashing and its consequences, and have a more educational approach.
8- Synthetic ingredients no longer have such a poor image.
9- The consumer also doesn't know what natural ingredients such as guaiacwood, ylang or citron smell. And yet, they are claimed by perfume brands.
10- Finally, the discourse on synthetics offers large possibilities of storytelling. Cashmere wood (or cashmeran), an ingredient largely claimed by brands today, is a good example of this. Its success owes much to fragrance companies' marketing. Indeed, under its chemical name of dihydro pentamethyl indanone, it would probably not have had the same success.
For more ideas, do not hesitate to contact us…