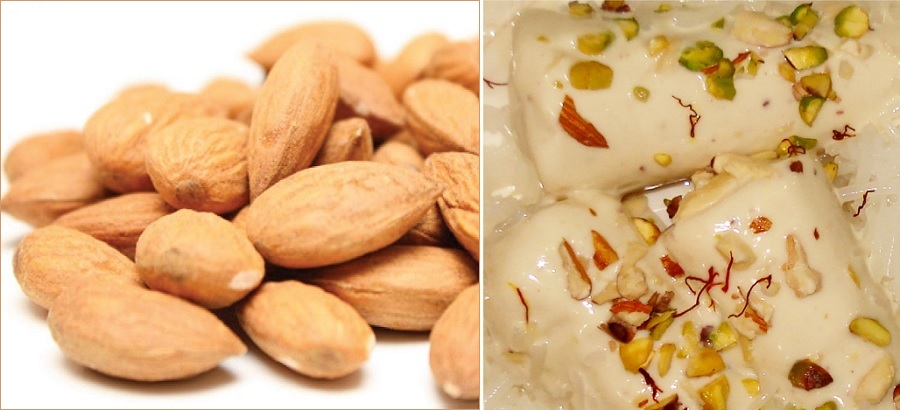 (Read the English version below)
Si le thème gourmand reste omniprésent, de nouvelles notes font leur apparition.
Les lancements féminins sont-ils tous gourmands ? Non, mais la tendance est indéniablement très forte.
Cependant, on constate une évolution avec des ingrédients plus raffinés.
En vogue actuellement, l'amande s'associe à des tonalités orientales mais aussi florales, comme l'ylang dans Ilanguara de Phaedon ou la fleur d'oranger dans Girl of Now d'Elie Saab.
Dans ce dernier, la marque revendique aussi la pistache, élément également utilisé chez Tom Ford via un accord kulfi, une glace à la pistache et aux épices.
Ces deux notes s'inscrivent dans une tendance gourmande plus originale autour des noix et des fruits secs.
Le marron est une piste intéressante car il fonctionne bien avec les bois, permettant son usage dans des parfums masculins ou dans des féminins plus sophistiqués.
Le miel est un accord en vogue, pouvant être travaillé différemment selon les marques et la tendance converge avec un intérêt du secteur cosmétique pour l'ingrédient.
Le lait est un autre élément d'inspiration fort, mais il s'inscrit en touche, évitant l'effet clivant de lait chaud. Les marques revendiquent d'ailleurs plus souvent un aspect lacté ou crémeux qu'une note lait, mais l'impression est là, associée à des fleurs blanches ou des bois, notamment le santal, déjà naturellement lacté.
Le registre salé quant à lui reste marginal, même si la tendance des légumes émerge dans le secteur hygiène.
photo d'entête : amandes et kulfi
adaptation d'un article pour BW Confidential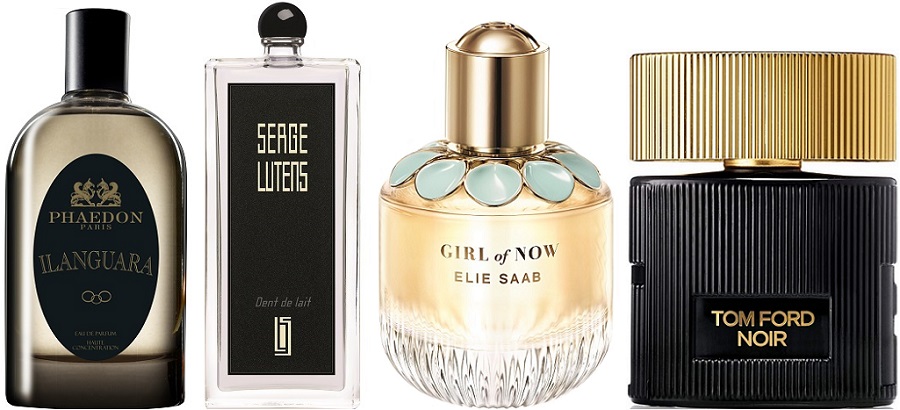 If the gourmand trend remains incontrovertible, new fragrance notes are emerging.
Are new women's fragrances all edible? No, but the trend is undeniably very strong.
However, there is an evolution with more refined ingredients.
Currently in vogue, almond is associated with oriental tones but also with flowers, like ylang in Ilanguara by Phaedon or orange blossom in Girl of Now by Elie Saab.
In the latter, the brand also claims pistachio, an ingredient also used by Tom Ford via a kulfi accord -an ice cream with pistachio and spices.
Almond and pistachio are part of a more original gourmand trend around nuts and dried fruits.
Chestnut is an interesting track because it works well with woods, allowing its use in masculine perfumes and in more sophisticated feminine ones.
Honey is a popular element that can be worked differently depending on the brand. In addition, the trend converges with an interest of the cosmetic sector in this ingredient.
Milk is another strong inspirational element, but it is used in small touches, avoiding the "love or hate effect" of hot milk. Brands more often claim a milky or creamy sensation rather than a milk note, but the impression is there, associated with white flowers or woods. Particularly sandalwood which already has milky facets.
As for salty ingredients, they remain marginal, even if the vegetable trend emerges in the hygiene sector.
header photo: almonds and kulfi
adaptation of an article written for BW Confidential