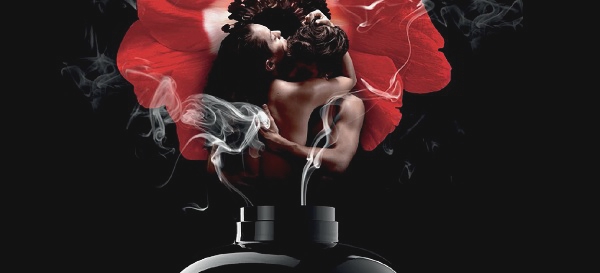 (Read the English version below)
Tabac, thé lapsang souchong, bois de hêtre, accord de fleurs fumées, effets brûlés ou grillés, racine de vétiver, fumigation d'herbes… Origine du mot parfum ("per fumum", à travers la fumée), la fumée revient sous l'influence de la niche.
En note principale mais aussi en facette, elle assure aux compositions des sillages denses et puissants.
Attention, il est difficile de trop doser ces notes sans être segmentant.
La fumée peut contribuer au concept, apportant une caractéristique mystérieuse ou addictive.
Elle peut aussi être revendiquée pour un ingrédient dans une composition plus grand public. Exemple : un accord de fève tonka fumée dans 1 Million Privé (Paco Rabanne).
Le tabac, jadis fort revendiqué comme ingrédient ou concept, offre de nombreuses possibilités créatives, tant en niche qu'en sélectif.
En matière de packaging, le fumé s'impose de plus en plus, avec une palette colorielle large et une opacité maîtrisée.
Pourquoi la tendance est intéressante :
Les parfums se ressemblent, manquent d'originalité et de sens. Avec plus de 2000 lancements par an, la dimension spirituelle initiale du parfum a complètement disparu aujourd'hui.

Tobacco, lapsang souchong tea, beechwood, smoky florals, burnt or roasted effects, vetiver root, herbal fumigation… Origin of the word perfume ("per fumum", through smoke), smoke comes back under the influence of niche products.
As a main note, but also as a facet, smoke ensures strong and long lasting sillages.
Beware: it is difficult to dose these notes without creating polarising fragrances.
Smoke can contribute to the concept, bringing a mysterious or addictive feature.
It can also be claimed for one ingredient in a more mainstream fragrance. Example: a smoky tonka bean accord in 1 Million Privé (Paco Rabanne).
As for tobacco, strongly claimed as an ingredient or concept in the past, it offers many creative possibilities, both in niche and selective fragrances.
In terms of packaging, smoky hues are becoming more and more important, with a wide colour palette and controlled opacity.
Why is this trend interesting?
The perfumes are alike, lack originality and meaning. With more than 2000 launches per year, the initial spiritual dimension of fragrance has completely disappeared today.