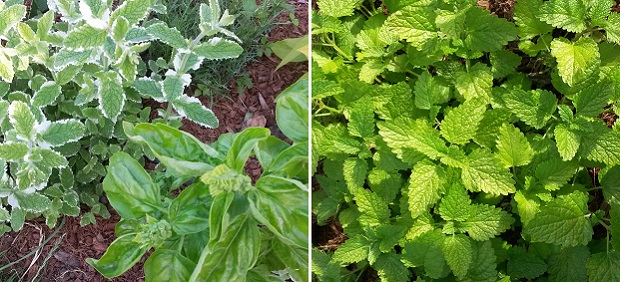 (Read the English version below)
Plantes aromatiques ou sauvages : le vert s'invite dans le concept de nouveaux parfums avec le retour en grâce de notes issues du jardin des simples telles que la sauge, la menthe, le thym…
Mugler les associe à un fond légèrement balsamique dans Mystic Aromatic. Serge Lutens imagine pour sa part L'Eau d'armoise et la nouvelle marque Maison Crivelli dévoile une cousine de cette plante aromatique dans Absinthe Boréale.
Offrant davantage de liberté aux parfumeurs, surgissent des végétaux comme le lierre et le trèfle chez Berdoues, mais aussi l'ortie dans la ligne Wild Flowers & Weeds de Jo Malone.
Chez L'Occitane, l'ortie fait aussi partie des notes revendiquées dans Herbae, un floral vert fruité inspiré des herbes folles.
Cette verdeur, moins clivante et plus conceptuelle s'inscrit dans un mouvement global qui touche aussi le luxe et la consommation.
Au-delà de la famille florale-verte, s'installent d'autres accords olfactifs verts : boisés-verts notamment (figuier) ou fruités verts (cassis, rhubarbe).
La verdeur se réinvente et se fait plus fédératrice.
photo d'entête : menthe ananas et basilic, mélisse
adaptation d'un article pour BW Confidential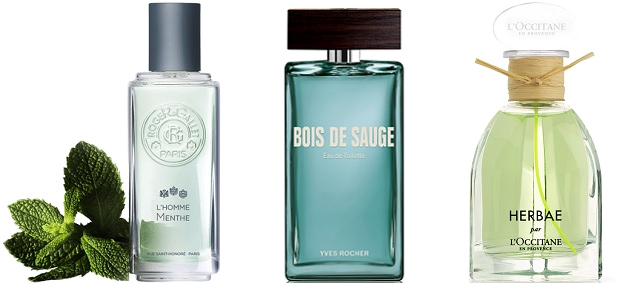 Aromatic or wild plants: green is revealed in new fragrances with the return of notes from the physic garden such as sage, mint, thyme…
Mugler combines them with slightly balsamic base notes in Mystic Aromatic. Serge Lutens chooses mugwort as the main ingredient of L'Eau d'armoise and new niche brand Maison Crivelli uses a cousin of this herb in Absinthe Boréale.
Offering more freedom to perfumers, other plants are emerging, such as ivy and clover at Berdoues, but also nettle in Jo Malone's Wild Flowers & Weeds collection.
Nettle is also one of the notes claimed in L'Occitane Herbae, a fruity green floral inspired by wild herbs.
This greenness, which is less divisive and more conceptual, is part of a global movement which also affects luxury and consumption.
In addition to the classic floral-green family, other green olfactory accords are taking root: woody-green (notably with fig tree) or green fruity (blackcurrant, rhubarb).
Green is reinvented and becomes more federating.
header photo: pineapple mint and basil, lemon balm
adaptation of an article written for Expression Cosmétique