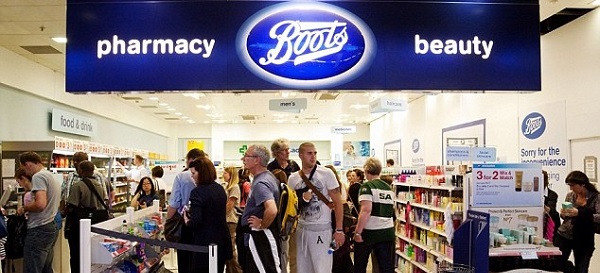 (Read the English version below)
Avec l'essor des produits de beauté vendus en pharmacie, ce réseau de distribution s'avère de plus en plus intéressant également pour les marques de parfum. Décryptage.
On pourrait avoir tendance à associer les pharmacies à la santé et pas forcément à la beauté et aux cosmétiques. Pourtant ceux-ci s'y développent très bien, et l'offre va aujourd'hui bien au-delà de la seule caution santé / sécurité. Des marques de soin comme Nuxe ou Caudalie ont largement installé des notions de plaisir, de sensorialité et de glamour. Par ailleurs, la mue de Roger & Gallet a clairement intégré l'univers des produits parfumés à la pharmacie. Et ces dernières années, d'autres marques s'y sont mises.
Un marché en croissance
Pour les marques, l'intérêt économique est là. Si le marché du parfum est en panne de croissance dans le circuit sélectif, le circuit pharmaceutique est lui en forme. En effet le marché du parfum atteindrait 20 millions d'euros en pharmacie et 10 millions en parapharmacie en France en 2014, en croissance de 17 %, selon Minh Tran Kim de Roger & Gallet cité par CosmétiqueMag.
Autre raison de cette croissance : les prix concurrentiels des parapharmacies et pharmacies. Celles-ci ont pris des parts de marché évidentes au sélectif pour le soin, mais qu'en est-il vraiment du parfum ?
Comme pour le soin, l'offre parfumée y est plus accessible. Mais elle a su au fil des années devenir plus sensorielle et monter en gamme. Les eaux fraîches ne constituent plus la seule proposition olfactive en pharmacies. En 2015, Roger & Gallet a lancé une concentration eau de parfum pour sa fragrance Fleur de Figuier, vendue bien plus cher.
On voit que la premiumisation en pharmacie ne concerne pas uniquement le soin. Mais l'autre habileté de Roger & Gallet est de réussir à vendre aussi des produits parfumés (lait fondant, huile sublime…) là où le sélectif peine à vendre des produits dérivés.
Niche ou naturel ?
Il y a quelques années, Roger et Gallet constituait un quasi-monopole dans les officines. Aujourd'hui, le nombre de marques de parfums s'est accru en pharmacie. On y retrouve des marques qui flirtent avec la niche. Comme L'Essence des Notes, qui propose des parfums dont les noms associent deux ingrédients (ex : Néroli & Bois de Gaïac) à l'instar d'une marque de niche comme Jo Malone. Si la marque a une distribution plutôt confidentielle, ses fragrances offrent un large choix de familles olfactives et la marque possède même une gamme premium autour du oud et de la rose.
Tous types de parfums confondus, le thème de la naturalité reste omniprésent en pharmacies ; mais certaines marques vont plus loin en explorant les formulations en naturel, voire en bio. Ixxi propose ainsi 3 fragrances avec une formulation 90 à 95 % naturelle. En 2015, la marque pionnière du bio Weleda a lancé son premier parfum, Jardin de Vie Grenade. Une fragrance formulée en naturel, appuyée par une campagne publicitaire et le recours à une égérie. Du côté de Nuxe, l'Huile Prodigieuse a été déclinée en parfum en 2012 mais les eaux parfumées de la ligne Bio Beauté by Nuxe ont, elles, été arrêtées.
Adapter le point de vente
Si dans certains pays comme le Royaume-Uni mélanger une offre pharmaceutique et parfumée existe depuis longtemps, c'est plus difficile ailleurs. Boots marie parfums, médicaments et plus encore. L'offre olfactive est très large et grand public avec des marques que l'on retrouve habituellement chez Sephora par exemple. En France, les types de parfums vendus en pharmacie sont très différents de ceux du circuit sélectif.
Développer l'offre olfactive proposée aux clients va de pair avec une adaptation de l'espace de vente, avec des corners dédiés, comme le sont déjà souvent les rayons bébé ou soin du corps.
Mais au-delà du merchandising, un point important reste à travailler pour convaincre les client(e)s d'acheter du parfum en pharmacie : la formation. La dimension conseil est clairement perçue pour le soin – notamment l'hydratation, mais ce n'est pas encore le cas pour le parfum.
Installer des testeurs ne suffit pas : les marques doivent réussir à apprendre aux pharmacies à bien vendre le parfum.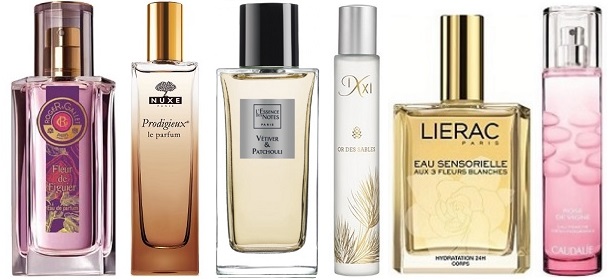 With the growing number of cosmetic products sold in pharmacies, this distribution channel seems to be more and more appealing for perfume brands too.
We may have a tendency to associate chemists with health and not necessarily with beauty and cosmetics. Yet, they have a large success, and the offer goes far beyond the health / safety caution. In France, skincare brands like Nuxe or Caudalie have widely established ideas of pleasure, sensoriality and glamour. Moreover, the transformation of Roger & Gallet has clearly connected the world of scented products to pharmacies. And in the past few years, other brands have done the same.
A growing market
For brands, the economic interest is present. If the fragrance market is stagnating in the selective channel, the pharmaceutical channel is growing. Indeed, the fragrance market apparently reached 20 million euros in pharmacies and 10 million euros in parapharmacies (specialised stores selling cosmetics under the supervision of a pharmacist) in France in 2014. According to Minh Tran Kim of Roger & Gallet in an interview to CosmétiqueMag, it represents a growth of 17%.
Other cause for this growth: the competitive prices of pharmacies and parapharmacies. They have taken significant market shares away from the selective market for skincare. But how does it really affect the fragrance market?
Like for skincare, the scented product offer is more accessible. However, through the years the offer became more sensorial and went upmarket. The eaux fraîches are no longer the only olfactory offer in pharmacies. In 2015, Roger & Gallet launched an eau de parfum version for its Fleur de Figuier fragrance with a much more expensive price.
We can observe that the premiumisation in pharmacies does not only affect skincare. But the other strength of Roger & Gallet is to successfully sell other scented products (velvet body milk, sublime oil…) while the selective market is struggling to sell fragrance ancillaries.
Niche or natural?
A few years ago, Roger & Gallet was in a quasi-monopoly situation in pharmacies. The number of perfume brands in chemist's has now clearly grown. We can find brands that are similar to niche brands, such as L'Essence des Notes who offers perfumes with names associating two ingredients (for example: Néroli & Bois de Gaïac), much like a niche brand such as Jo Malone. If the brand remains rather confidential, the fragrances offer a large choice of olfactory families and the brand even has a premium collection formulated around agar wood and rose.
All type of perfumes considered, the theme of naturalness remains omnipresent in French pharmacies; but some brands go further and explore natural formulations, some even being organic. Ixxi thus offers 3 fragrances with a formulation which is 90 to 95% natural. In 2015, the pioneer natural brand Weleda launched its first fragrance, Jardin de Vie Grenade. A fragrance formulated with natural ingredients, supported by an advertising campaign and the use of a muse. As for Nuxe, l'Huile Prodigieuse was developed in eau de parfum in 2012 but the scented mists from Bio Beauté by Nuxe were discontinued.
Adapting the point of sale
If in some countries such as the UK, mixing a regular chemist's offer with fragrances has been common for a long time, it is harder in other countries. Boots pharmacies sell fragrances, medicine and much more. They offer a wide fragrance range with mainstream brands that can usually be found in perfumeries such as Sephora. In France, the type of perfumes sold in pharmacies is very different from the selective channel.
Developing the olfactory offer goes hand in hand with an adaptation of the point of sale, with dedicated corners, much like the baby and bodycare areas.
But beyond merchandising, an important point needs to be improved to convince customers to purchase perfume in pharmacies: training. The advising aspect is clearly perceived for skincare, especially for hydration, but it's not yet the case for perfume.
Providing perfume testers is insufficient. Brands must teach chemists to sell perfume successfully.