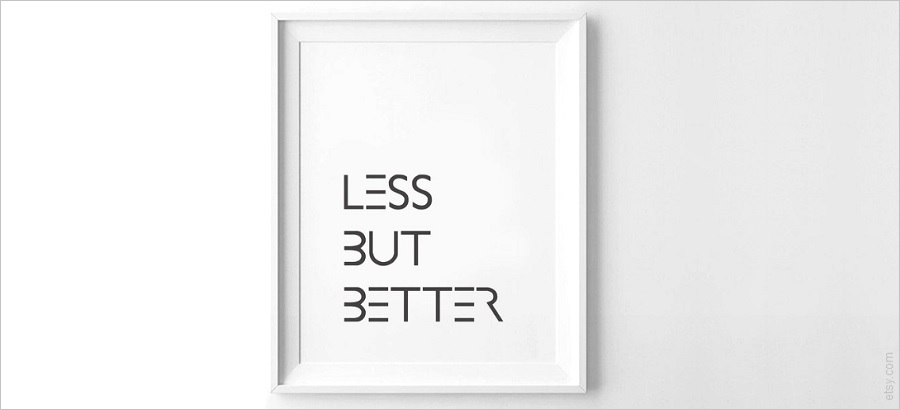 (Read the English version below)
Trop de lancements, trop de flankers, trop de nouvelles marques… Plus personne n'arrive à suivre le marché du parfum. A commencer par le consommateur. Et si on prenait le temps de créer de meilleurs produits ?
Si pour le design, la mode et la consommation, la tendance globale est au développement durable, le parfum n'y est pas du tout. Il n'y a jamais eu autant de lancements de parfums. Résultat : le marché est inondé de produits dont la durée de vie est de plus en plus courte.
La faute notamment aux flankers qui viennent appuyer des créations existantes tout en faisant des économies de flacons. Un flanker tente de doper les ventes d'une ligne parfumée dont les ventes commencent à décliner mais il est souvent remplacé par un autre flanker et ainsi de suite. Les consommatrices le disent elles-mêmes : elles sont perdues par le nombre de versions de La petite Robe noire, voire de Mon Guerlain, pourtant lancé seulement en 2017. Le constat n'est bien sûr pas réservé à Guerlain et le phénomène touche aussi les parfums masculins. Pour certains consommateurs, l'image des marques est abîmée par ces éditions limitées qui banalisent un parfum qu'ils ont aimé.
Du côté de la niche, un marché en croissance, chacun tente de tirer son épingle du jeu et chaque année de nouvelles marques font leur apparition. La distribution ne suit pas, notamment dans certains pays comme la France, marché mature avec une distribution très oligopolisée (quelques chaînes de parfumeries réalisent la très grande majorité des ventes et il y a peu de parfumeries indépendantes). Beaucoup de ces nouvelles marques de niche ne sont pas suffisamment différenciées et manquent d'une analyse solide en amont du lancement : prix, concurrence, genre, développement olfactif… Résultat : leurs chances de succès sont moins bonnes que si elles avaient passé plus de temps sur leur projet. Quitte pour certaines à y renoncer.
Par ailleurs les marques installées, qu'elles soient niche ou grand public, ont de plus en plus recours aux collections de produits. Elles lancent 3, 4 ou 5 parfums d'un coup -pour certaines plusieurs fois par an, optimisant leurs chances de succès à moindre coût. Sur 5 parfums, il y a souvent une création très originale parfois deux et au final peut-être un parfum qui restera au catalogue sur le long terme. Par manque de décision ou à cause d'un développement olfactif pas assez abouti, il y a aussi souvent des créations qui se ressemblent, les marques ayant retenu les propositions de deux parfumeurs différents à un même brief. Parfois c'est une bonne chose, mais trop de choix peut tuer l'envie d'acheter.
On le sait tous : plus ne veut pas dire meilleur. Un parfum revendiquant 5000 essais sera-t-il meilleur ? Ce sera peut-être un grand succès mais rien ne le garantit. De même un parfum créé par cinq parfumeurs sera-t-il meilleur qu'un parfum créé par un seul ? Même réponse.
La parfumerie a besoin de retrouver du sens en lançant moins de produits, mais des produits forts. Bien pensés, fédérateurs, suffisamment originaux pour qu'ils soient rachetés et en lesquels les marques croient. Le diagnostic doit être personnalisé, car ce qui marche pour Dior ou Lancôme marchera différemment ou pas du tout pour Calvin Klein ou Prada.
En somme : moins de parfums, mais de meilleurs parfums. Face à tant de lancements infructueux, il y a urgence.
> Marques, sociétés de composition, points de vente : et si l'on continuait la discussion ?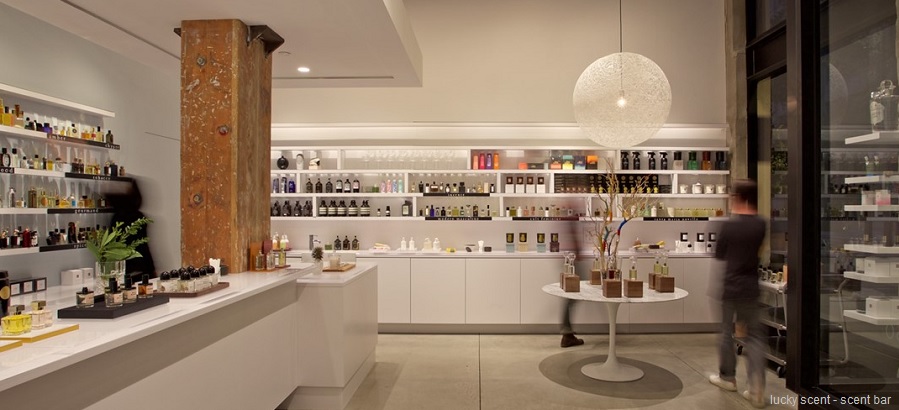 Too many launches, too many flankers, too many new brands… No one can keep up with the perfume market anymore; first of all, the consumer. What if we took the time to create better products?
If for design, fashion and consumption, the global trend is towards sustainable development, perfume is a long way off. There have never been so many fragrance launches. As a result, the market is flooded with products with an increasingly short lifespan.
It's mainly the fault of flankers which come to support existing creations while saving money on bottles. A flanker tries to boost sales of a fragrant line whose sales are beginning to decline but is often replaced by another flanker and so on. Consumers say it themselves: they are lost by the number of versions of La petite Robe noire, even Mon Guerlain, however launched only in 2017. Of course, this is not limited to Guerlain and the phenomenon also affects men's fragrances. For some consumers, the image of brands is damaged by these limited editions that trivialise a fragrance they have loved.
On the niche side, which is a growing market, everyone is trying to make the most of it, and every year new brands emerge. Distribution is not following, especially in some countries such as France, a mature market with a very oligopolised distribution (a few perfume chains make the vast majority of sales and there are few independent perfume stores). Many of these new niche brands are not enough differentiated and lack a solid analysis before launch (prices, competitors, gender, olfactory development…). As a result, their chances of success are lower than if they had spent more time on their project. Even if the conclusion would be to give up trying to enter the market.
In addition, established brands, whether niche or mainstream, are increasingly launching product collections. They launch 3, 4 or 5 fragrances at once – some of them several times a year, maximising their chances of success at a lower cost. Out of 5 fragrances, there is often one very original creation, sometimes two and in the end perhaps one perfume that will remain in the catalogue in the long term. Due to a lack of decision or because of an imprecise olfactory development, there are also often creations that are similar: the brands having retained the proposals of two different perfumers for the same brief. Sometimes it's a good thing, but too many choices can kill the desire to buy.
We all know that: more does not mean better. Will a fragrance claiming 5000 trials be better? It may be a great success, but there is no guarantee. Similarly, will a perfume created by five perfumers be better than a perfume created by one? Same answer.
Perfumery needs to find meaning by launching fewer products, but strong products… Well thought out, federating, original enough to be bought again, and in which brands believe. The diagnosis must be personalised, because what works for Dior or Lancôme will work differently or not at all for Calvin Klein or Prada.
In short: fewer fragrances, but better ones. With so many unsuccessful launches, there is an urgency.
> Brands, retailers, fragrance companies: let's continue the conversation!