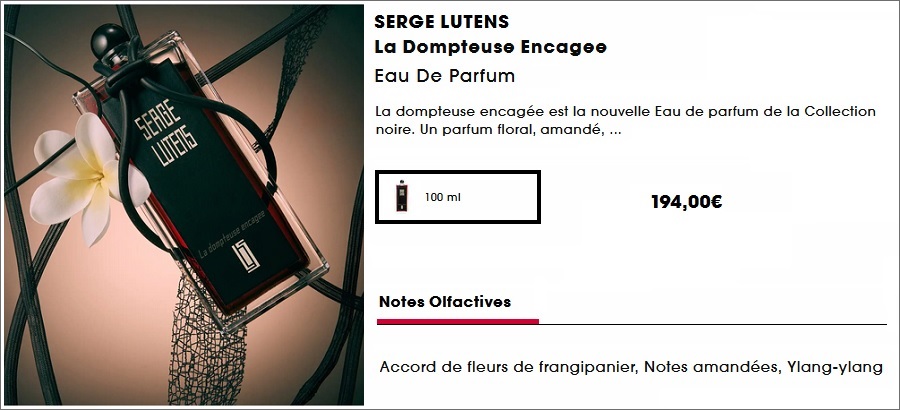 (Read the English version below)
La qualité d'un parfum se juge-t-elle au nombre de matières premières qu'il contient ? La question peut surprendre, mais certaines marques semblent opter pour ce choix. Notamment quand le parfum a un positionnement premium ou niche.
Faut-il parler des ingrédients d'un parfum ? Et si oui, desquels ? Sur le point de vente ou lors d'un achat en ligne, certains consommateurs sont demandeurs. Les média, quant à eux, en ont besoin pour pouvoir parler d'une fragrance, que l'approche soit technique (pyramide olfactive, etc.) ou plus romancée.
Certains créateurs comme Serge Lutens sont presque muets sur les ingrédients. Pour lui, il faut à tout prix éviter le concours de récitation d'ingrédients et vider le parfum de son sens.
Tom Ford à l'inverse est beaucoup plus bavard. Ses dossiers de presse racontent les ingrédients à la façon d'un roman, d'un voyage, d'un trésor opulent. Mais c'est loin d'être la seule marque à communiquer sur beaucoup d'ingrédients. Des marques de niche comme Penhaligon's ou Aedes de Venustas n'hésitent pas à bien expliquer les différentes facettes de leurs parfums.
D'autres marques à l'inverse distillent les informations au compte-goutte. C'est le cas par exemple de Cartier ou d'Hermès… Au point où il est parfois difficile de constituer une pyramide olfactive.
C'est fréquent pour les créations figuratives, dont le nom du parfum raconte déjà le composant principal (cuir, rose…). Mais le contraire est vrai aussi. Les parfums nommés Oud quelque chose revendiquent souvent beaucoup d'ingrédients. Là, il s'agit de justifier un positionnement premium, d'expliquer pourquoi une fragrance coûte 200 ou 300 €.
Alors, zéro, trois ou vingt-cinq : y a-t-il un juste nombre d'ingrédients à communiquer ?
La pyramide olfactive, outil de description des parfums, revendique souvent 9 ingrédients. 3 en tête, 3 en cœur et 3 en fond. Parfois moins, parfois beaucoup plus. Neuf ingrédients sont sans doute adaptés pour une recherche ou un achat sur un site Internet, mais probablement pas pour une vente en face à face.
Sur le point de vente, l'approche doit se faire en fonction des clients. Leur parler des essences s'ils le souhaitent. Leur raconter plutôt une histoire si on veut les faire rêver.
La difficulté est d'adapter le discours en fonction du niveau d'expertise des clients.
> Points de vente, marques : et si l'on continuait la discussion ?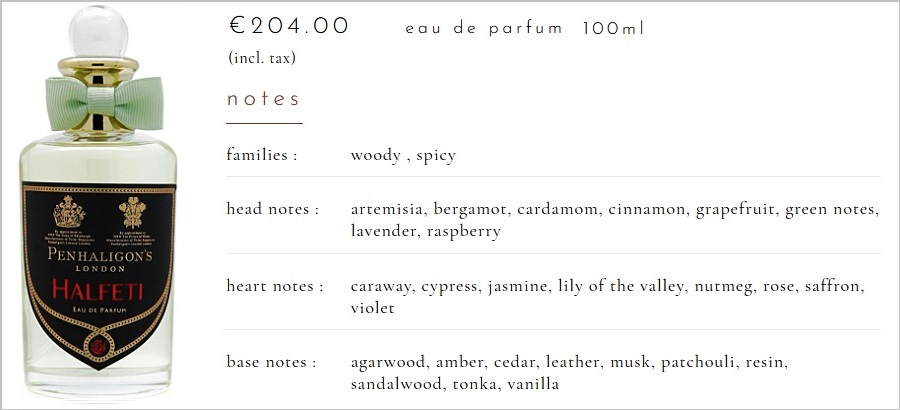 Can the quality of a fragrance be judged on the number of raw materials it contains? The question may be surprising, but some brands seem to make that choice. Particularly when the perfume has a premium or a niche positioning.
Should ingredients be talked about? If yes, which ones? At the point of sale or during an online purchase, some consumers expect it. As for the media, they need it in order to talk about the fragrance, both on a technical point of view (olfactory pyramid, etc.) or for storytelling.
Some designers like Serge Lutens remain very silent when it comes to ingredients. He believes that quoting them can become a recitation and render the story meaningless.
On the contrary Tom Ford is very talkative. His press releases mention the ingredients much like a novel, a journey, a luxurious treasure would be talked about.
But it is far from being the only brand that communicates on a lot of ingredients. Niche brands such as Penhaligon's or Aedes de Venustas do not hesitate to really explain the different facets of their fragrances.
On the contrary, some brands give only a few ingredients. It is the case for example with Cartier or Hermès… to the point where it is sometimes difficult to have an olfactory pyramid.
It is frequent with figurative creations, in which the name of the fragrance already gives the main component (leather, rose…). But the opposite is also true. Fragrances named Oud something often claim a lot of ingredients. In this situation, it is about justifying a premium positioning and explaining why the fragrance costs 200 or 300 euros.
So, zero, three, or twenty-five: is there a right number of ingredients to mention?
The olfactory pyramid, which is a tool to describe fragrances, often communicates 9 ingredients: 3 for the top notes, 3 for the middle notes and 3 for the base notes. It's sometimes less, and sometimes much more. Nine ingredients probably suit for online research or purchase, but not for a face-to face sale.
At the point of sale, the choice should be made in harmony with the clients. Talk about the essences if they wish, or tell them a story to make them dream.
The difficulty is to adapt the discourse to the level of knowledge the clients have.
> Retailers, brands: let's continue the conversation!